Shez Raja Masterclass Preview - Inspire Imagine Create - how to become more creatively alive
Inspire Imagine Create - how to become more creatively alive

For Masterclass bookings, contact: shez@shezraja.com

About 'Inspire Imagine Create':

Audience: Musicians of all levels and styles

Workshop aims
Learn how to:
• free your creativity and boost confidence
• overcome 'writer's block'
• nurture inspiration to achieve your musical goals
• forge a sustainable career as a creative artist in the music industry

Highly-acclaimed virtuoso bass player, composer and band leader Shez Raja will be talking about inspiration and demystifying the creative process. Shez will be sharing practical and fun ideas to excite the mind, fuel the imagination and become more creatively alive. The workshop is relevant to all musicians regardless of experience and playing style. It is designed to help awaken your creativity and achieve your musical goals - and feel more fulfilled and inspired along the way.

Shez adds, "Inspiration and creativity are concepts I'm passionate about and are at the heart of my playing and writing. I'll be sharing practical creativity-boosting ideas to help you develop your own unique voice and become fully self-expressed and fearless as a musician. And I'll be showing you how to connect with your inner emotions to make music that's raw, from the heart, that moves and inspires people."

About Shez Raja

Virtuoso British-Asian bassist Shez Raja hails from the Wirral, in the North-West of England. His first instrument was the violin, on which he was classically trained before finding his true passion in the electric bass. He studied at Leeds College of Music before becoming a highly sought-after session bassist. He then went on to perform at Glastonbury Festival, the prestigious Ronnie Scott's Jazz Club, Royal Festival Hall, Southbank Centre and the London Forum, as well as touring Europe with platinum-selling hip-hop artist MC Lyte. Shez has appeared on BBC 1, MTV, national TV in Germany, Switzerland and New Zealand and has featured on BBC Radio 1, BBC Radio 3 and Jazz FM.

Shez leads his own London-based group, touring the world with his exciting brand of bass-led Indo-jazz funk. The band has released seven highly-acclaimed albums including Journey to Shambhala recorded with US guitar genius Wayne Krantz and Indian percussion guru Trilok Gurtu - and Gurutopia, released on US label Dot Time Records, which features jazz legends Mike Stern and Randy Brecker.

In his formative years, Shez went on trips to the Punjab region of the Indian sub-continent with his father and immersed himself in the musical culture of his South Asian roots, learning tabla drumming. He now merges his rich musical heritage with his hugely diverse playing experience to create dynamic and passionate music.
Shez has delivered his Inspire Imagine Create masterclass at the London Bass Guitar Show in Earl's Court Olympia, at the iconic Metropolis recording studios and at the London, Guildford and Birmingham campuses of the Academy of Contemporary Music (ACM).
Testimonials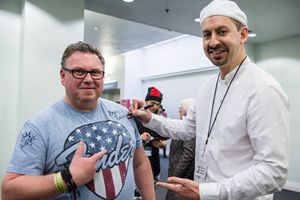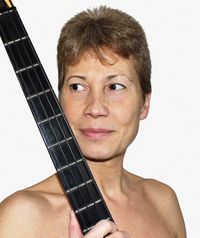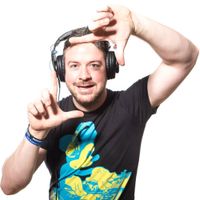 "I am currently studying for a Degree in Vocal Performance at the Academy of Contemporary Music in London. Mr Shez Raja came to our site and did a great presentation and Masterclass with his bass guitar. I had no idea that a bass guitar could do so much. His energy, professionalism, advice and passion for music has inspired me and showed me how possible a life of music can be and that anything is possible as long as you put your work into it. A big thank you to Shez for coming in and sharing his experiences in music with us. I hope to meet him again." – Alan Chan